***
Theme: Self Portrait
Thank HEAVEN for tripods ;D
Me with my niece and nephew in Houston
***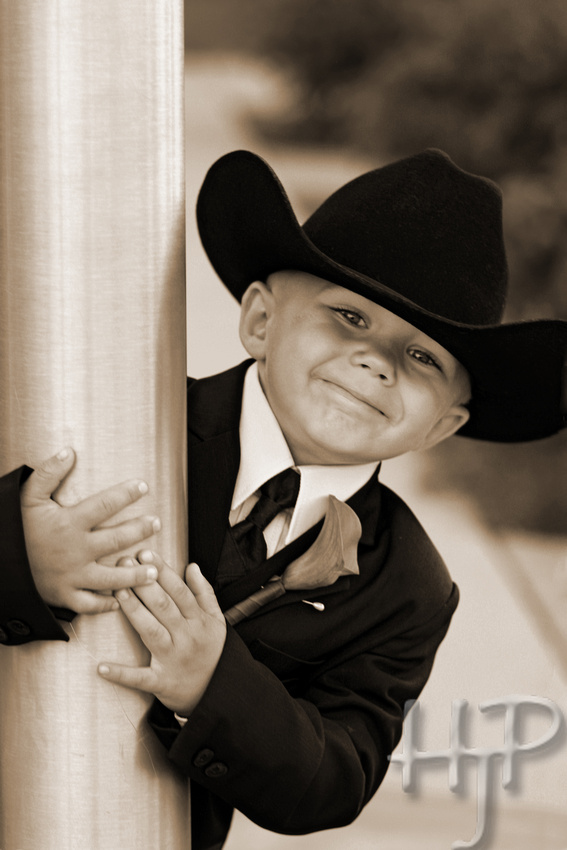 Theme: Sepia
****
I wanted to share a review I did on my other blog, Diamond Potential, that I thought YOU... being PHOTOGRAPHERS... would appreciate. With the quality images you take, you could make some WONDERFUL gifts of great quality and value for a REALLY good price!
I love sharing great ideas and products when I come across them. I've found a company that does beautiful canvas prints (also known as Gallery Wraps) for a fraction of the cost!! There are so many great photo gift ideas that truly make a personal and thoughtful gift for your loved ones. The great thing about canvas prints such as this is the high quality, classy texture and no need for an expensive frame!!
This is a photo I took a few years ago of the LDS Salt Lake City Temple in November, when the beautiful Autumn colors surrounded the Square. It was so picturesque and I loved how this tree partially obstructed the edifice. It made for a unique angle! This tree isn't even there, anymore. I wanted to showcase this image in a special way. What better way than a posh canvas print? The image is it's own frame and is akin to the type of prints you would find displayed in a gallery.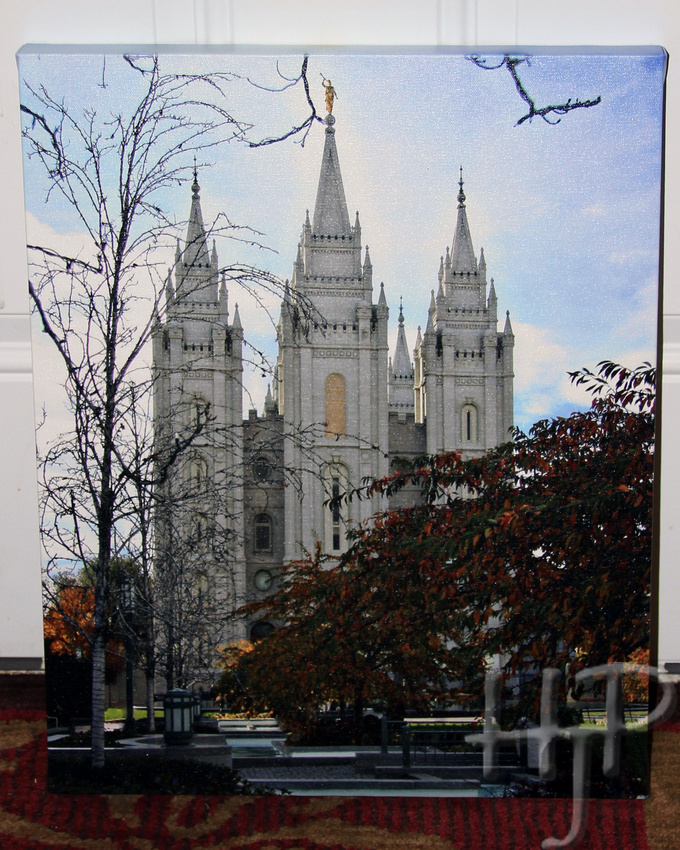 I recently received my 16x20 canvas print from
ZAZA GALLERY
and it is GORGEOUS!! It is just as high quality as the other labs I've used and anyone can order through them for LESS! Check out the quality! Go ahead! Click on the image to open it larger. You can actually SEE the texture in the canvas! They use archival premium canvas on their products!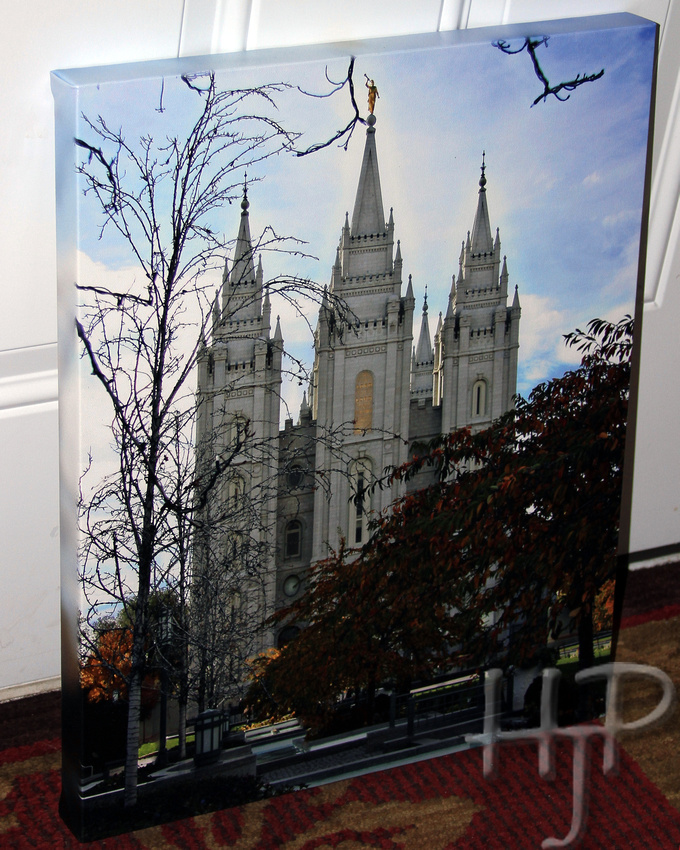 I shot this image at an angle so you could see how the canvas is wrapped around the inner framing. They give you a choice of edges, too. This one is the blur edge. Here are all the options available:
You also get a choice a thickness!
3/4" or 1 1/2"
I took a shot of the back so you could also see the construction quality.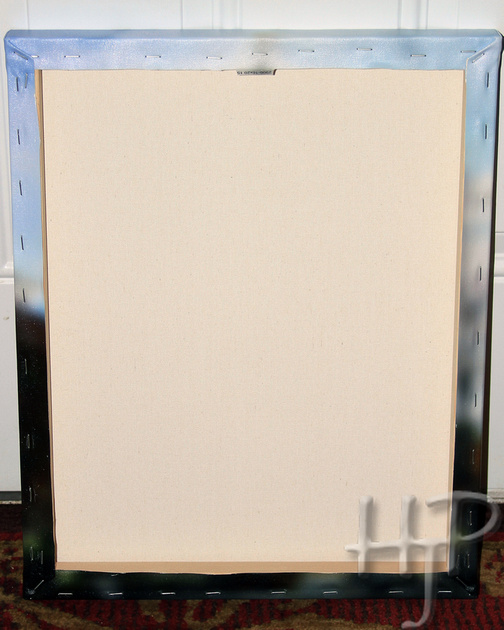 This now hangs proudly in my front room for all to see.
This opportunity has been a privilege and I am happy
to recommend this product to everyone!!
I've been comparing the different labs and this one DEFINITELY WINS the PRIZE for quality and VALUE!! I'm going to do a comparison with other quality labs I've used in the past. I will mark the other 3 as A, B, & C.
What I have shown here is a 16X20 so we will first compare the starting prices for this size:
A: $99.99 B: $90 C: $89.99
ZAZA
: $68
WOW!!! BIG SAVINGS!!!
NOW, let's say you have a beautiful portrait of your children that you just KNOW would make an ideal gift for the grandparents! You may not want to go so large and the ideal size is an 11X14:
A: $69.99 B: $70 C: $49.99
ZAZA:
$48
Still big difference from the first 2!
Say you want an 8X10:
A: NA B: $55 C: $24.99
ZAZA
: $25
OK, that size isn't even offered with the first lab! The 2nd is more than DOUBLE! And
ZAZA
is the same as the 3rd... In all honesty, comparing the two I would definitely choose the quality and convenience of
ZAZA
over lab C. The colors are vibrant and construction is sound. They also have a great turn around time, shipping in 2-4 business days! I was impressed enough that their link is posted on my sidebar for recommended reference to all showing my personal stamp of approval. ;D
If this is something you'd love to give as a perfect gift for a loved one, this is the perfect time to start the process! If you're not quite ready to submit your image or would like the individual to choose the image themselves, gift certificates are also available.
I hope you've found this informative and helpful in
your search for the perfect gift this holiday season!!
MERRY CHRISTMAS!!
Disclaimer: I was given the opportunity to review this product at no charge. I received no monetary gain for this review and it is my honest opinion. I will only endorse (give my "stamp of approval" on) a product that I personally find of exceptional quality and value. Others I will give honest pros and cons and allow the reader to decide what is best for them. ~Thank you. ;D